The Undercarriage North Park
3385 B 30th Street
San Diego, CA 92104
619-269-3929
Hours:
Monday – Thursday: 10-7 PM
Friday: 9-5 PM
Saturday: 9-3 PM
Closed Sundays
Summer hours don't work for you?
Give us a call and we will do
our best to accommodate you!

Free and metered parking on street.
Voted Best Waxing Establishment San Diego
-Since 2008-

Welcome to The Undercarriage
A fine waxing establishment
Specializing in all things classy from Brazilians to brow shaping. We are thorough, gentle and meticulous – We never double dip. Our estheticians have over twenty years of experience & pride themselves in their craft, catering to both women and men. It is our pleasure to make you feel relaxed & comfortable. Feeling nervous?
We understand.
Libations served upon your arrival.
Brazilian & Bikini Waxing

The Undercarriage (Full Brazilian) $50


Classy Chassis (Bikini and Derriére) $40


Bikini Wax $30


Gentlemen's Brazilian $70


Full Leg & Undercarriage $100


Full Leg $65 1/2 Leg $35


Inner Thigh $8


Stomach $15


Derriére $20
Face & Body Waxing

Eyebrow $18


Lip $10


Jawline & Neck $15


Face (lip, sides of face, jawline & neck) $30


Nose $15


Ears $15


Underarm $15


Nipples $10


Full Arm $40


Half Arm $25


Shoulder & Neck $25


Back $50


Chest $35


Feet & Toes $10
Prices may vary depending on service required.
Jessner/TCA Blend Peels

Anti-Aging Treatment ​ Our rejuvinating treatments are customized to treat and control fine lines, wrinkles, sun damage, uneven texture and laxity. Regular treatments help to achieve and maintain a fresh, bright, youthful complexion. $100​

Hyper Pigmentation Treatments ​ Are you troubled by dark spots from the sun, pregnancy or past blemishes? Regardless of the reason for your skin discoloration, our customized treatments address the underlying causes of unwanted pigment to even out your complexion. $100

Pumpkin Enzyme Peel An enzymatic exfoliation using natural pumpkin that improves texture and firmness, refining every type of skin from aceneic to aging. For best results it is recommended in a series. $55
Waxing Soirée

Bring your girlfriends in for a waxing party!
Enjoy these benefits:
10% off ANY WAXING SERVICES (Male Brazilian Excluded)
10% off ALL P.F. Candles
Complimentary appetizers.
Lash Extensions by Riley


Lash extensions Schedule Here

Frequently Asked Questions
Have more waxing questions? Call us 619-269-3929!

What is a Brazilian Wax?
A Brazilian wax is all hair removed from top of the lips to your derriére. You can leave a little behind or take it all.
Is waxing painful? What should I do to prepare for my appointment?
Beauty is pain. Yes, it does hurt a little bit. We offer numbing cream if you show up 10 minutes prior to your appointment. Libations always take the edge off. Ibuprofen helps to reduce inflammation and pain.
Is shaving or trimming my hair OK before or between visits?
Tempted to shave or trim? DON'T! Once you see that waxing leaves you stubble-free, you won't want to. Staying away from clippers and razors will also help to remove more growth cycles during your next visit. If you have the urge to shave in between visits, book them closer together! Razors and clippers chop the hair at its thickest, making it harder for the wax to hold on to! Your hair should be at least 1/4″ long for best waxing results.
I'm pregnant...can I wax?
Absolutely! Sometimes, your skin may feel a bit more tender during pregnancy, but there is no harm to you or your baby. Please advise your esthetician of your pregnancy and if you are still uncertain about waxing ask your physician.
Taking medications? Please let us know.
If you're taking any medication or have allergies, please consult with your esthetician. Taking antibiotics or topical acne medicines (including: Accutane, Differin, Retin A, Prednisone or Corticosteroids) may make skin more sensitive and susceptible to some skin lifting.
Do real men wax?
Absolutely. Beyond the Male Brazilian many men also wax their chests, backs, brows, noses and ears. Men are no different than women, they like to be clean in between too…
Tanning after waxing?
Not a good idea wait 24-48 hours to tan after waxing, just to be safe!  If you do find yourself needing sunshine, just make sure to use some SPF!
Spray Tanning is fine after wax. NOT before. Don't want to wax that pretty glow right off!
That time of month, can I still wax?
It's okay to wax when on your period. Just change your tampon right before your appointment. Also remember that the increase of blood flow may make your skin more sensitive, so you may want to take some Ibuprofen before your visit.
What should I avoid after my waxing appointment?
Your skin will be a little sensitive after your appointment so it would be best to avoid:
Heavy exercise for at least 24 hours
Sun exposure either outside or using tanning beds for at least 24 hours
Tight clothing around waxed area can cause ingrown hairs, and we all want to avoid that
Be sweet to your sweet spot for at least 24 hours
How long do the results usually last?
Depending on your individual hair growth, the results can last anywhere from 2 – 3 weeks. We recommend you wax every 4-6 weeks.
Our cancellation policy?
Need to cancel? We would love to hear from you at least 12 hours prior to your appointment as a courtesy to our estheticians and our waiting clients.

Feeling Classy?
Of course you are.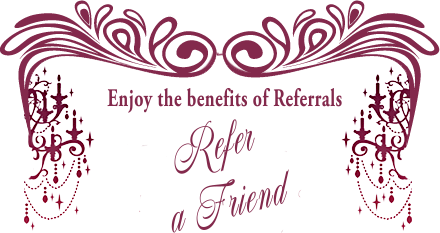 We appreciate your referrals.
Send in a friend and YOU will both receive
10% off your entire waxing service!

The Undercarriage Diaries & Instagram
See what we are up to! Read our Diary!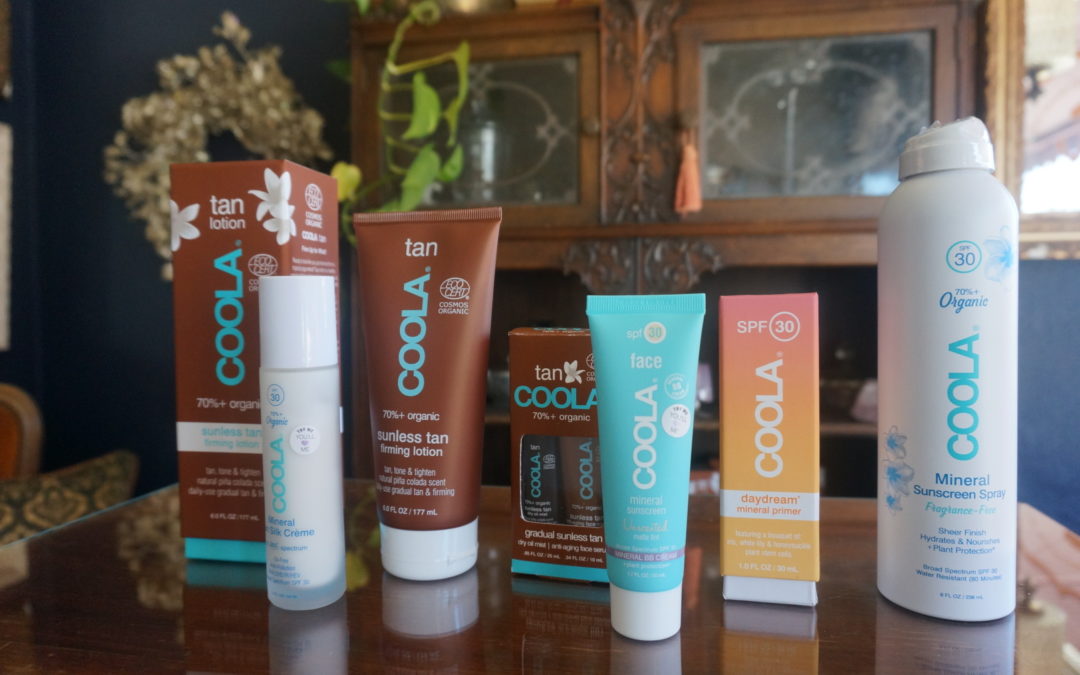 Who is excited for sunnier days? We can't wait for warmer weather to finally arrive! Don't forget to keep up with your waxing and skincare routine as you shed those chilly weather layers and show off your gorgeous skin. A new season equals an updated skin care...
read more